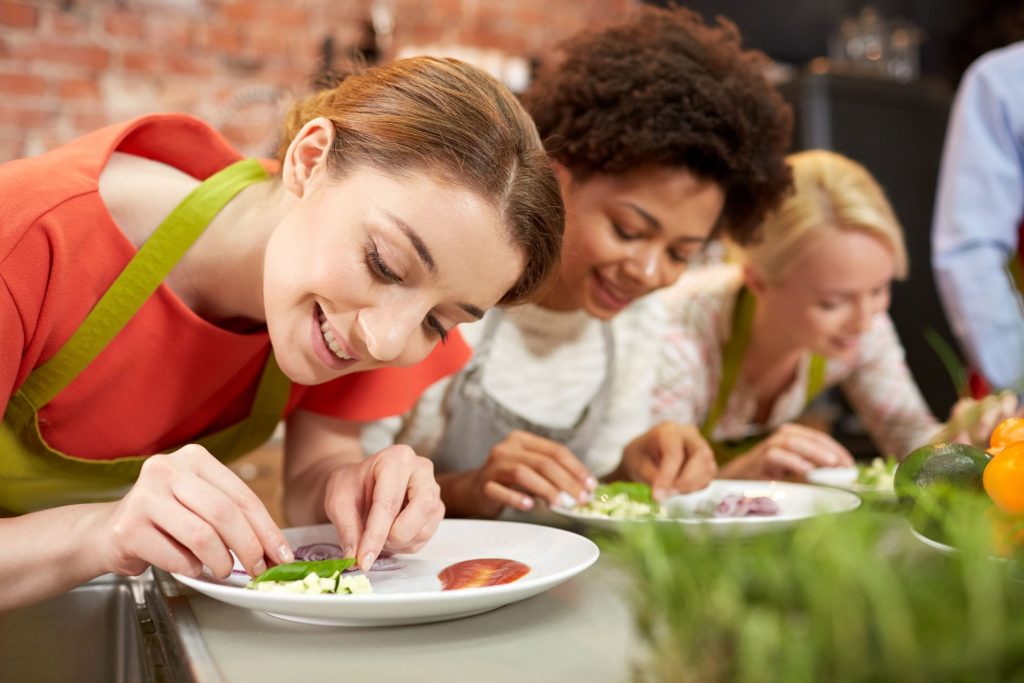 Let Chef Dee design a customized cooking class for your group that's both educational and fun! You choose the skill you want your group to learn or the style of cooking you want to perfect, and Chef Dee will create an interactive class that's designed around your group's tastes and skill level. The best part is: at the end of the class, your group will have a delicious meal to enjoy together, in addition to a new set of cooking skills!
Chef Dee's Ventura cooking classes are great for groups of all ages and abilities, including:
Scout Troops
Homeschool Groups
Foodie Groups
Gourmet Food-Loving Friends
Anyone looking to enhance their skills in the kitchen!
Cooking Class Ideas:
Kids in the Kitchen (Healthy and delicious dishes that kids can prepare on their own)
Knife Skills
Farm (or Farmers Market) to Table Cooking
Ethnic Cooking (Italian, Asian, French, Mexican, etc.)
Cooking for Special Diets (Vegan, Gluten Free, Dairy Free, etc.)
Healthy Meal Preparation
Cooking Techniques (Grilling, Roasting, Braising, etc.)
These are just a few ideas. You can choose your own theme and Chef Dee will create a personalized cooking experience your group is sure to enjoy!
Special Classes for Small Groups
Chef Dee also offers special classes for small groups or one-on-one in a  3-week series that's geared toward the young cook.  Here's an example:
Week one: (3 days) BASICS
Proper way to handle a knife
Vegetable preparation – peeling, seeding, proper cutting
Herbs and their uses
Fruits, salads
Vinaigrettes and infused oils
clarifying butter
Week two (3 days)
Chicken and beef stock
Soups
Sauces (Beurre Blanc, tomato sauce, etc.)
Fish and Shellfish
Week Three:
Poultry and eggs
Meats and cooking from scratch