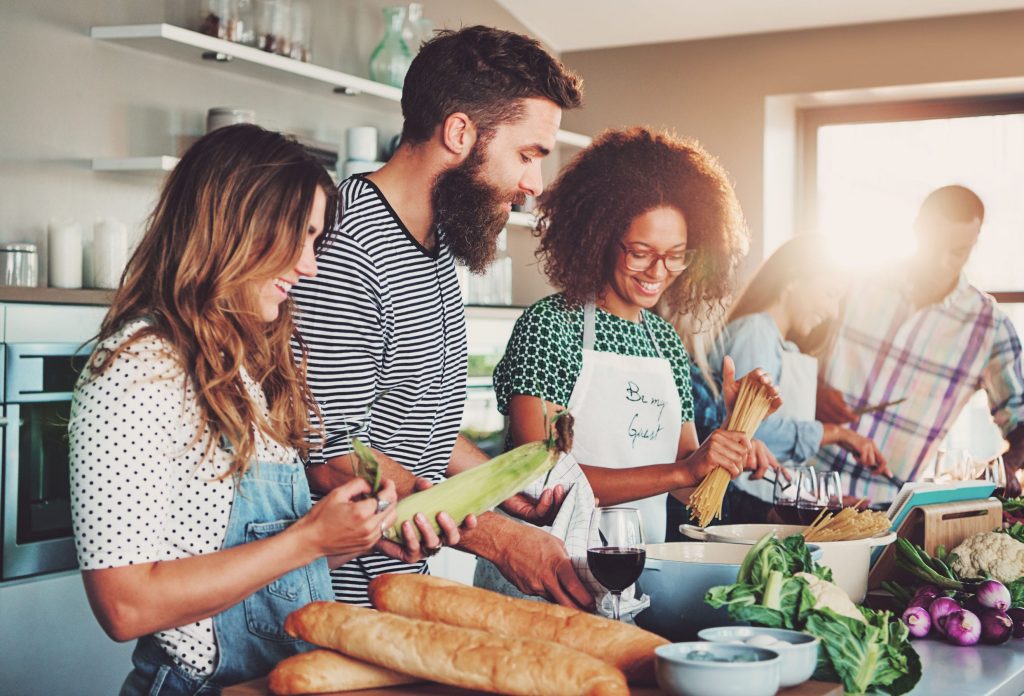 Cooking parties in Ventura are a great way for foodies and aspiring chefs of all ages to have a memorable night (or day) out! Chef Dee is an expert at hosting fun, interactive cooking parties that are customized for your specific group of guests.
You'll cook a multi-course meal together, while learning new cooking tips and techniques from Chef Dee, and at the end of the party, you'll get to enjoy the gourmet meal you prepared! It's a unique food experience that your party guests won't soon forget.
Chef Dee's cooking parties in Ventura are great for:
Birthday Parties (for kids or adults)
Girls Night Out
Group Date Nights
Foodie Group Get-Togethers
Team Building
Anyone looking to have a great time with friends who love good food!
Theme Ideas:
Ethnic Cooking (Italian, Asian, French, Mexican, etc.)
Comfort Food
Cooking for Couples
Party Food
Farm to Table Cooking
These are just a few ideas to get you started. Chef Dee is open to any of your ideas for creating a unique food experience that's perfect for you and your guests!