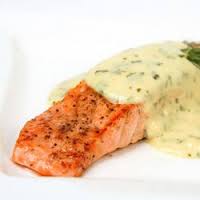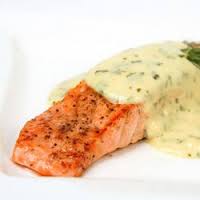 Blender Béarnaise Sauce
What You'll Need:
1 cup butter
4 egg yolks
2 teaspoons finely minced shallot
1 teaspoon dried French tarragon OR
Fresh tarragon leaves, about 1 Tablespoon, chopped
Salt to taste
½ teaspoon white, tarragon or champagne vinegar
And of course, a blender!
Steps:
Place shallots, butter and vinegar into a microwave safe dish or melt on the stovetop in a small pan. Melt the butter just to the boiling point.
Put the egg yolks into the blender and turn on to blend. While motor is still running, pour in the hot butter mixture. If you are using unsalted butter, you may want to add a pinch of salt.
Add the tarragon and just a quick zap to blend flavors.