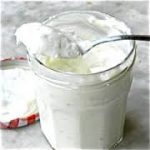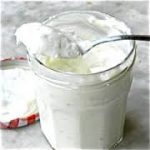 Creamy Horseradish Sauce
This is perfect served with Prime Rib!
What You'll Need:
4 to 6 Tablespoons good quality jarred or freshly grated horseradish, according to taste
½ cup non-fat or low-fat Greek yogurt OR
½ cup low-fat sour cream
2 to 3 Tablespoons olive oil mayonnaise or more to taste
2 to 3 dashes hot sauce (Tabasco or Sriracha)
Small grind of fresh nutmeg
Few drops fresh lemon juice (optional)
Steps:
Whisk all ingredients together in a bowl.
Adjust to taste and serve with your favorite beef- great with prime rib! You may decide you like the all-sour cream and mayo style, or experiment with the yogurt (gives it a nice tang), sour cream and mayo mixture.