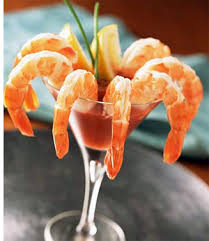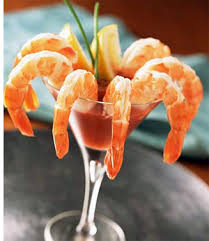 Dee's Original Seafood Cocktail Sauce
This is a definite crowd-pleaser cocktail sauce!  Experiment until you achieve the best flavors for your personal taste.
What You'll Need:
14 oz. Bottle good quality chili sauce, such as Heinz
1 Tablespoon horseradish (or to taste)
2 to 3 teaspoons grated or very finely minced sweet onion
1 small clove of garlic crushed
2 or more Tablespoons of fresh lemon juice (to taste)
1 to 2 teaspoons brown sugar
Chopped cilantro to taste (optional but delicious!)
Dash or two of Tabasco sauce
Steps:
Mix all ingredients in a bowl.
Adjust to taste and serve with fish.
Idea for serving: Mix with medium or large shrimp for a delicious shrimp cocktail garnished with lemon wedges and little cilantro or parsley. Try serving shrimp in a pretty glass bowl fitted inside another glass bowl that is filled with crushed ice or small ice cubes for a lovely presentation.