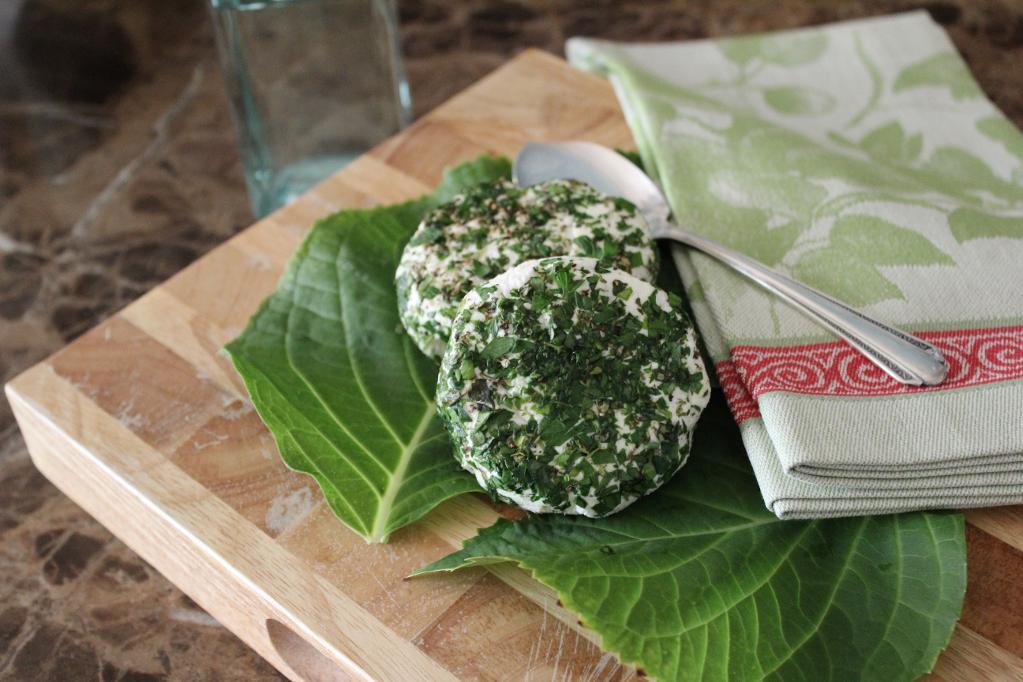 Mixed Baby Greens with Herb Crusted Chevre' and Orange Vinaigrette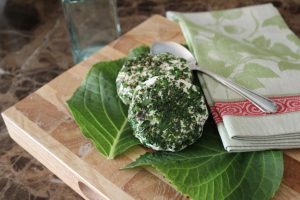 What you'll need:
For the dressing:
1 ½ cups fresh orange juice
1 shallot, finely minced
1 teaspoon fresh thyme leaves
2 Tablespoons Balsamic vinegar
½ cup red wine vinegar
1 Tablespoon Dijon mustard
¼ cup olive oil
¼ cup canola oil
½ teaspoon orange zest
Salt and freshly ground pepper to taste
For the cheese rounds:
2  7 ounce logs of goat cheese or creamy Chevre'
4 Tablespoons chopped fresh flat leaf parsley
2 teaspoons chopped fresh lemon or regular thyme
2 Tablespoons chopped fresh tarragon leaves
4 teaspoons snipped fresh chives
½ teaspoon freshly ground black pepper
For the salad:
6 to 8 ounces mixed small garden lettuces or mescaline
1 can Mandarin orange slices, drained
Thinly sliced red onion
Coarsely chopped toasted hazelnuts
Steps:
For the dressing:
Mix all ingredients together in a shaker jar. Season to taste with salt and pepper. Let the mixture set for at least one hour. Refrigerate if not using within an hour.
For the cheese rounds:
Combine the chopped herbs and pepper together and place on a sheet of parchment or waxed paper. Spread it out to about the width of the cheese log.
Roll the cheese firmly over the herbs so that the entire round is covered with herbs. Repeat with the second round.
Cover logs with plastic wrap and refrigerate for about an hour.
Slice the chilled cheeses into ½ inch thick slices when ready to serve. Using dental floss makes this job easy!
To Prepare the Salad:
Wash the greens and spin dry or dry with tea towel, roll up and refrigerate to crisp.
When ready to serve, place salad into a bowl and pour the desired amount of dressing over the salad. Just make it glisten.
Individually plate each salad, add a few red onion slices, mandarin orange slices and two herbed goad cheese rounds to each plate.  Top with toasted hazelnuts that have been coarsely chopped.
Serve immediately.