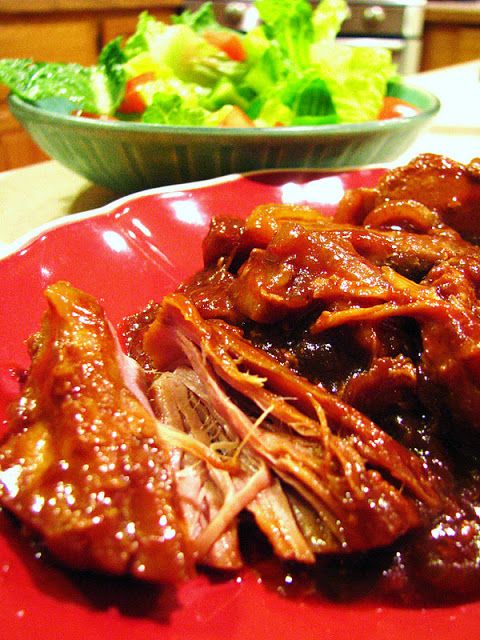 Crock Pot Country Ribs
Serves 6
Serve with rice, noodles, or my personal favorite, mashed potatoes. Spoon the decadent sauce over everything!   Serve with a nice green salad, and !Voila!  a great dinner.
What you'll need:
4 to 5 pounds Country Ribs (boneless or with bones)
1 whole large Spanish onion, cut into large chunks
1/3 cup low sodium soy sauce or Tamari
1 cup orange marmalade
1 Tablespoon grated fresh ginger
6 cloves garlic, chopped
1 Tablespoon or so of orange liqueur (Triple sec or Gran Marnier`)
Lots of freshly ground black pepper
Steps:
Mix together in a small bowl the soy sauce, marmalade, ginger, liqueur and garlic.
Place one layer of ribs in the crock pot and sprinkle with a layer of onion.
Spoon the marmalade mixture over the ribs and add a healthy grind of black pepper.
Add the next layer of ribs and repeat above, ending with a layer of onions.
Cover the crock pot and set to low setting.
Now, go to work and when you come home, you're house will smell wonderful! And as an added bonus, you'll have an awesome dinner as well!!
*This dish will make it's own liquid, so don't add any water.