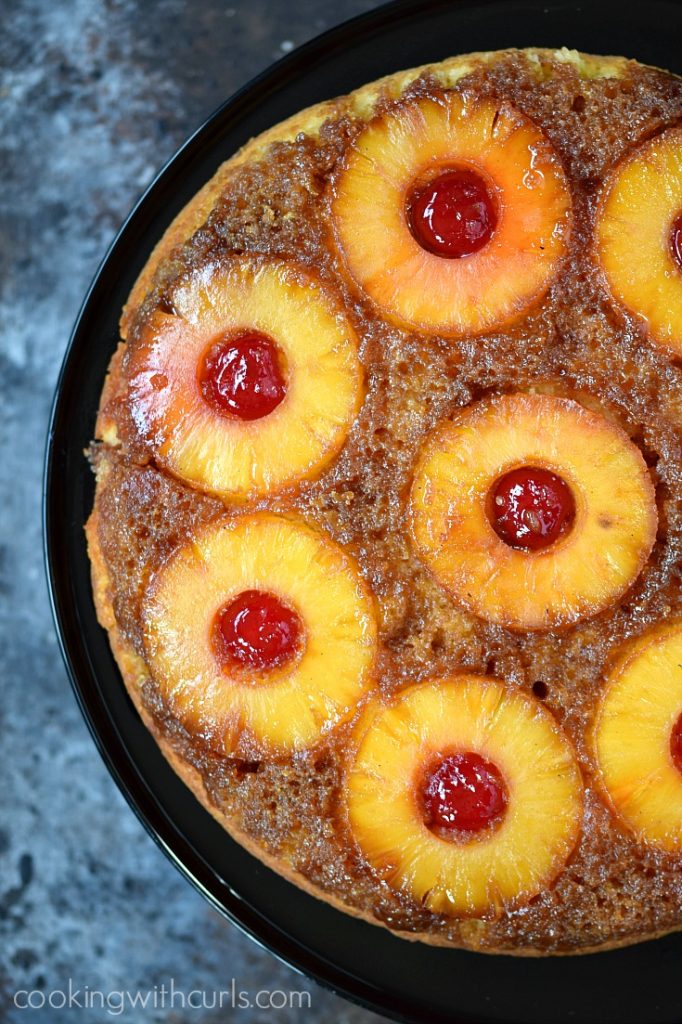 Serves 8
If you've never made an old fashioned pineapple upside down cake from scratch, you are really missing something delicious. You will need a 10-inch cast iron skillet or other 10-inch oven-proof skillet or round cake pan for this recipe.
What you'll need
2/3 cup unsalted butter, divided
2/3 cup packed brown sugar, divided
1 can  (20 oz) Pineapple slices
10 maraschino cherries
¾ cup granulated sugar, divided
2 eggs, separated
1 teaspoon grated lemon peel
1 teaspoon lemon juice
1 teaspoon vanilla extract
1 ½ cups all-purpose flour
1 ¾ teaspoons baking powder
¼ teaspoon salt
½ cup sour cream
Steps:
Melt 1/3 cup butter in a 10 inch cast iron skillet. Remove from heat. Add brown sugar and stir until blended.
Drain pineapple slices well, reserving 2 Tablespoons syrup.
Arrange pineapple slices in sugar mixture in skillet. Place a cherry in the center of each slice.
Beat remaining 1/3 cup butter with ½ cup granulated sugar until light and fluffy. Beat in egg yolks, lemon peel, lemon juice and vanilla.
Combine flour, baking powder and salt in a separate bowl. Blend into creamed mixture alternately with sour cream and the reserved pineapple syrup.
Beat egg whites to soft peaks. Gradually beat in remaining ¼ cup granulated sugar to make a stiff meringue. Fold into batter. Pour over pineapple in skillet.
Bake at 350 degrees for 35 minutes or until cake tests done. Let stand 10 minutes, then invert onto a serving plate.
Serve warm or cold.