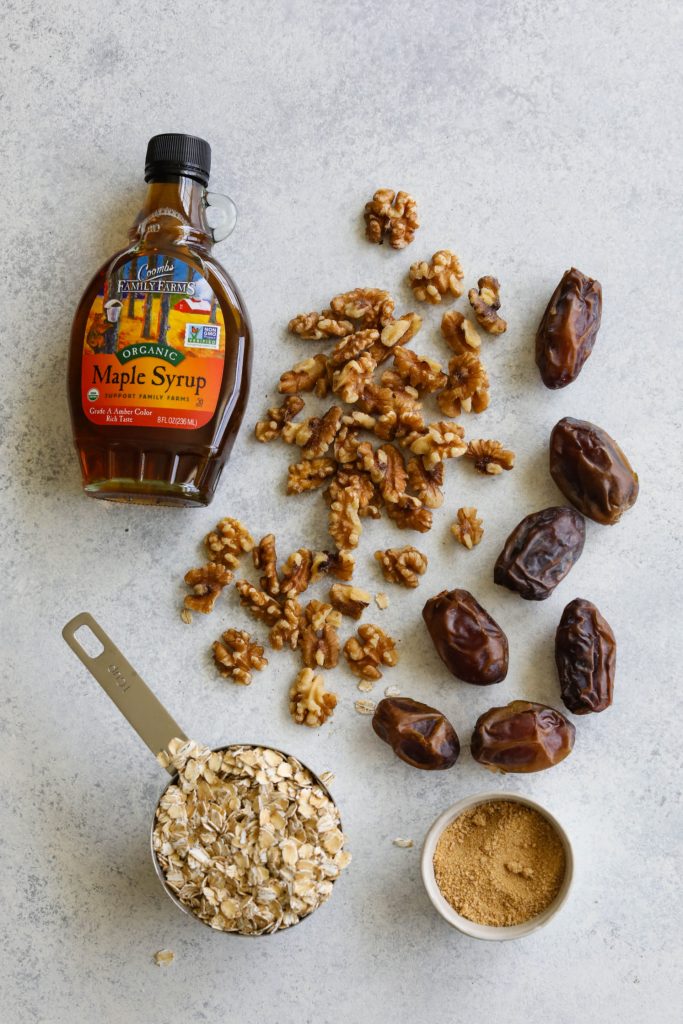 Makes 16 Balls
Healthy snack without cooking!  Have the kids help make these easy-to-make sweet treats.
What you'll need
2 ¼ cups Walnuts, divided
1 cup old-fashioned oats
½ cups Medjool dates, pitted (about 7 dates)
3 Tablespoons maple syrup
2 teaspoons vanilla
¼ teaspoon salt
Steps:
Add 2 cups walnuts, oats, dates, maple syrup, vanilla and salt to a food processor. Blend until smooth and the dough forms together into cohesive balls, about 1 to 2 minutes.
Finely dice the remaining ¼ cup walnuts and put on a flat surface, such as a plate.
Form the dough into 16 balls and roll each ball in the diced walnuts to coat.
Store in an airtight container in the fridge for a week (if they last that long!) or in the freezer for up to 3 months.