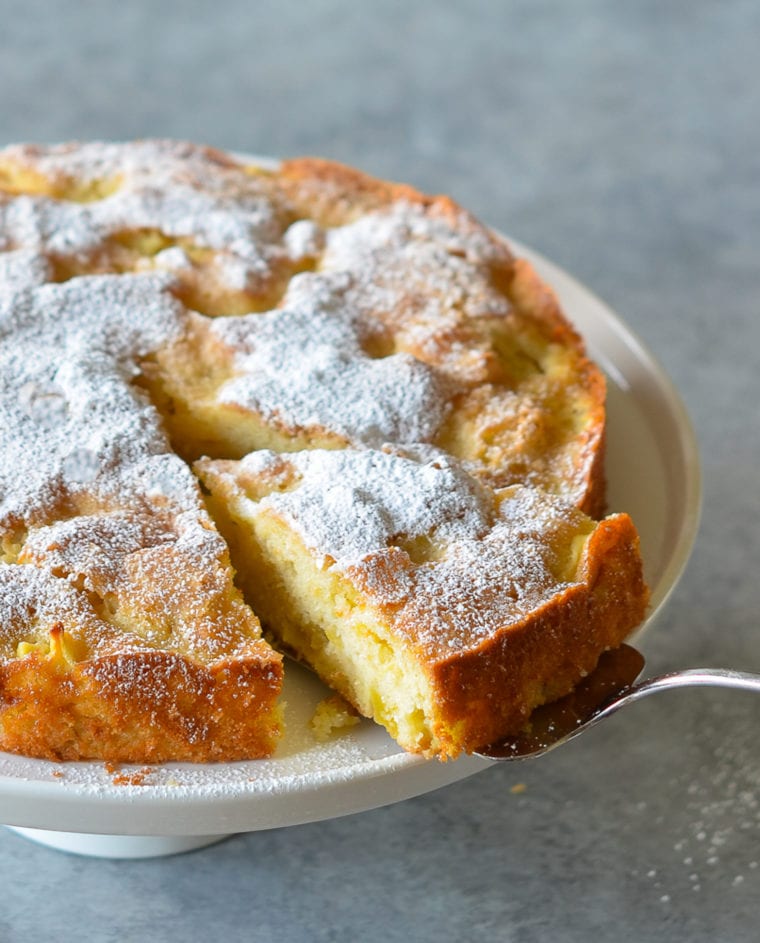 There are many versions of this delightful cake out there.  I have experimented with many recipes and found this one to be my favorite. Most recipes call for dark rum, but I have substituted with apple brandy for its subtlety. Easy to make, not too sweet and fun to eat! Enjoy!
Dee's French Apple Cake
What you'll need:
1 cup all-purpose flour, spooned into measuring cup and leveled
1 teaspoon baking powder
½ teaspoon salt
½ (1 stick) cup unsalted butter, softened
2/3 cup granulated sugar
2 large eggs
1 teaspoon vanilla extract
3 Tablespoons apple or regular brandy
2-3 apples such as Honeycrisp, Fuji or Granny Smith, peeled, cored and cut into small cubes about ½ inch
For decadence, softly whipped fresh cream with very little added sugar (this is optional) or you can dust with confectioner's sugar.
Steps:
Preheat oven to 350. Spray a 9 inch pie plate or cake pan well with cooking spray.
Whisk together flour, baking powder and salt in a small bowl and set aside.
Cream together butter and sugar on medium speed with hand held mixer until light and fluffy, about 3 minutes.
Add the eggs, one at a time, beating well and scraping down the sides of the bowl after each addition. Beat in the vanilla and brandy.
Add the flour mixture in increments until just combined.
Fold in the chopped apple using a rubber spatula.
Scrape the batter into the prepared pan and even out the top with a spatula. Sprinkle the top with 1 Tablespoon granulated sugar.
Bake for about 40 minutes or until the cake is golden and a toothpick inserted into the center comes out clean.  Allow to cool before serving at room temperature.
Top with a dollop of lightly sweetened whipped cream for a totally over-the-top dessert.
Just yum.