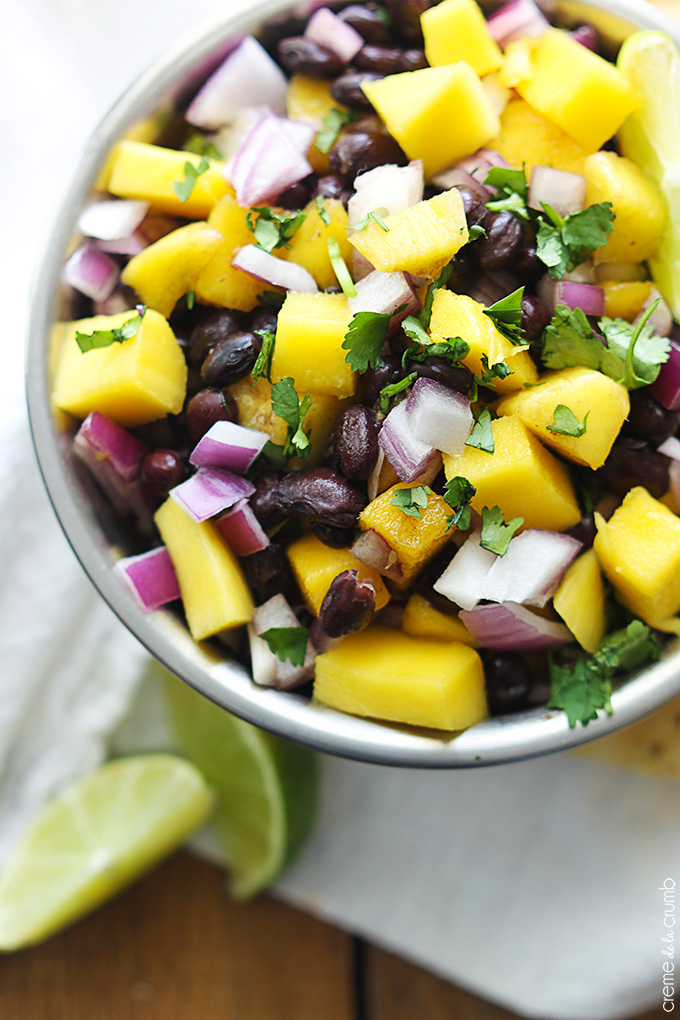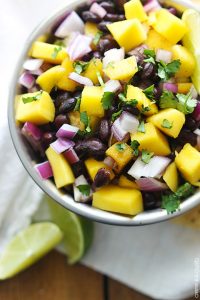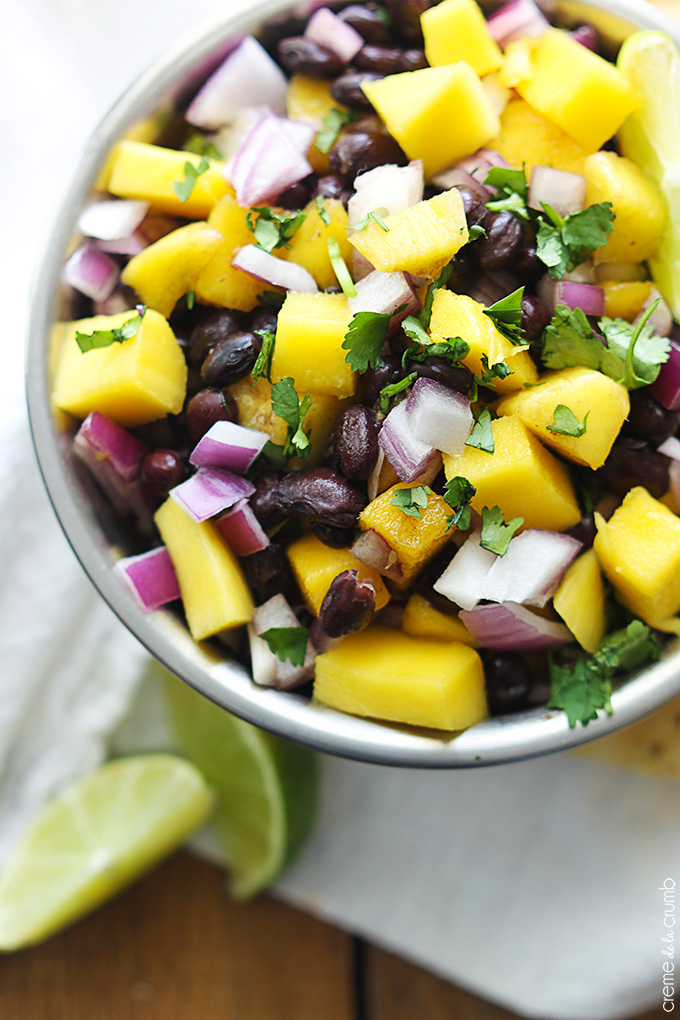 Black Bean Mango Salsa
What you'll need:
1/2 cup chopped red onion
Olive oil
2 cloves garlic
1 jalapeno chili, chopped
2 to 3 ripe mangoes, cubed
1 can (15 oz.) black beans, rinsed
Handful cilantro, chopped coarsely
1 tsp. ground cumin
1 to 2 tsp. ground coriander
2 Serrano chilies, chopped finely (or to taste)
1/3 cup white wine
1 to 2 Tablespoons seasoned rice vinegar
2 tsp. leaf tarragon (dried*)
*If using fresh tarragon, double amt.
Fish of your choice, grilled is preferred
See below for other serving ideas!
Steps:
Sauté onion in olive oil until soft, then add chopped garlic and sauté until cooked
Rinse beans and drain.
Stir beans, chilies (both), and mangoes into onion and reduce heat to low.
Stir in coriander, cumin, tarragon, wine and vinegar.
Heat mixture through and remove from heat.
Stir in cilantro.
Adjust seasonings, adding salt to taste.                                                               
Serving Suggestions:
You can use this salsa to spoon over grilled or fried fish of any kind. It is especially delicious with Cedar Plank Salmon.
Make soft fish tacos by using whole wheat flour tortillas, crumbling up your favorite charcoal-grilled fish and top with the salsa and a little thinly sliced cabbage. Top with a little Mexican Cotija cheese – wow!
Try making a lettuce wrap with chicken or fish and add the salsa and a little extra fresh cilantro.
It is also good as a side relish with pork or chicken, but is at its very best with grilled fish!
Enjoy!!