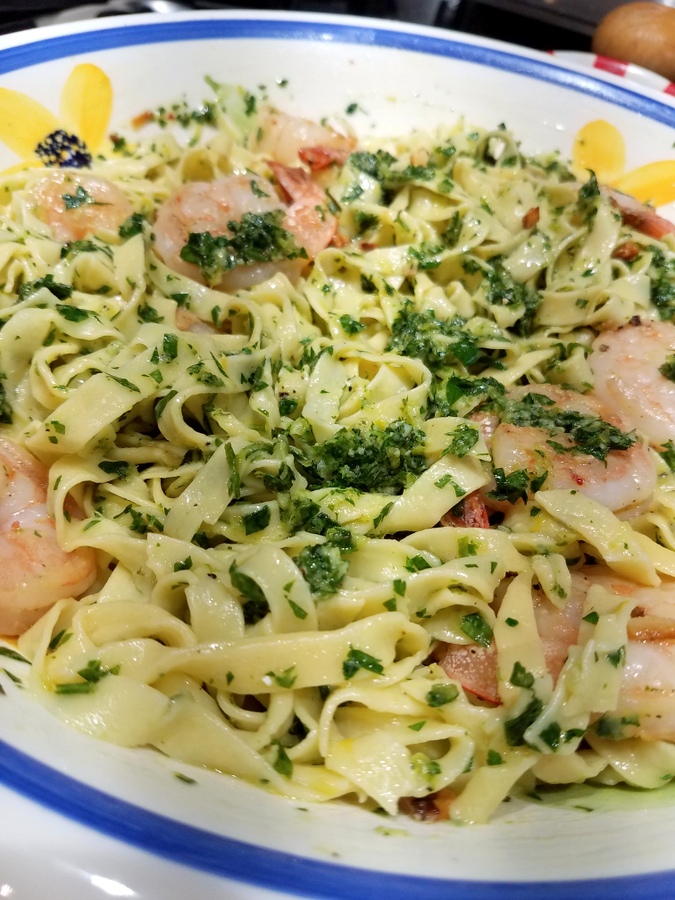 Gremolata originated in Italy and is used as a condiment in many ways.  To make this dish even more delicious, add seafood of your choosing.  See my recipe for Easy Home Made Pasta for that special touch. Enjoy!
Gremolata Pasta
What you'll need:
1 pound of your favorite pasta
1 cup pasta water (the hot water that your pasta has cooked in)
Gremolata ingredients:
½ cup chopped parsley
¼ cup Parmesan cheese or more to taste
2 Tablespoons or more Olive Oil
1 Tablespoon finely chopped garlic
Minced zest of 1 lemon
Salt and pepper
Red pepper flakes to taste (optional)
Add shrimp, lobster, calamari or all three to make this dish super special!
Steps:
Combine gremolata ingredients in a small bowl and stir together. Set aside.
Bring 8 to 10 quarts salted water to a rolling boil for your pasta and cook to package directions. Save out 1 cup of the pasta water; drain pasta but do not rinse.
Toss gremolata into hot pasta.
If needed, slowly add the pasta water to keep the pasta moist; you may not need all of the water.
If using seafood, add cooked pieces to the finished pasta dish and toss to combine.