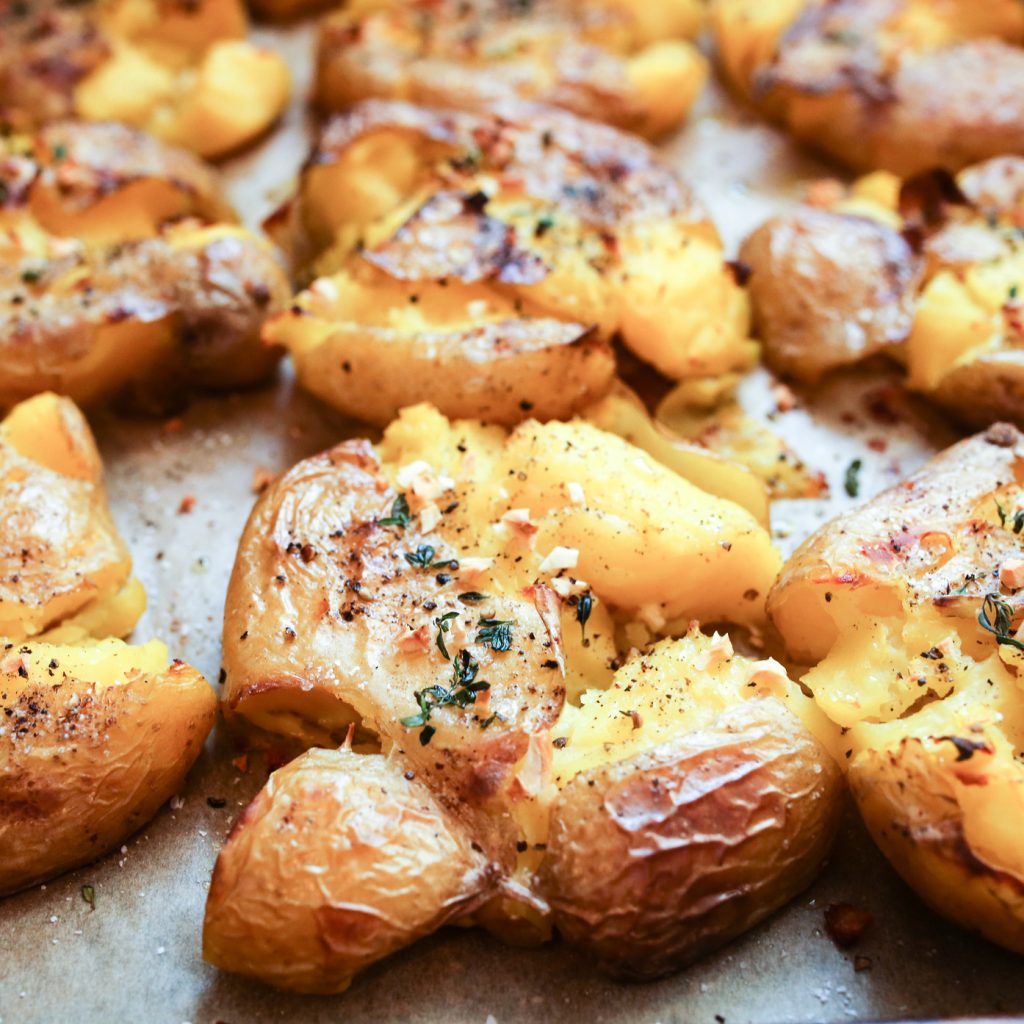 These potatoes are a great side dish for just about anything or good enough to munch with  just a side salad.  They are fluffy and creamy on the inside and crispy on the outside. Just delicious!
What you'll need:
2 pounds Dutch yellow baby potatoes
¼ to ½ cup extra virgin olive oil
6 cloves garlic pressed through a garlic press
1 teaspoon Kosher salt
Freshly ground pepper
2 teaspoons fresh lemon thyme leaves
Juice of ½ large lemon or about ¼ cup
Zest of ½ lemon for oil mixture
Zest of ½ lemon for topping
Fresh chopped parsley for sprinkling
Finishing salt for sprinkling
Steps:
Pre-cook unpeeled potatoes either in microwave (easiest way) or on stove top by boiling until tender. Drain and lay potatoes out on a flat surface. Pat dry.
Once potatoes dry, lay them out on a large ¼ inch rimmed baking sheet that is lightly oiled. Turn the oven to 425 degrees to preheat.
Using a glass or cup, smash each potato until it is flattened. Be sure potatoes do not overlap. Keep them individual to allow for crisping.
In a shaker jar, combine remaining ingredients except parsley and second half of lemon zest and drizzle over all the potatoes. If you need more oil, drizzle with olive oil.
Roast potatoes in 425 degree oven for 20 minutes or until crisp and golden.
Remove from oven. Zest remaining ½ lemon over top of potatoes and sprinkle with finishing salt and  chopped parsley.