This is so easy, it's hard to believe it is so delicious!
Make lots!  They will go fast!!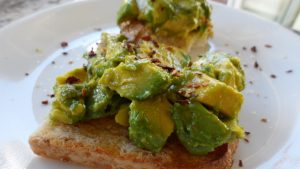 ***
Smoky Avocado Toasts
What you'll need:
Slices of crusty bread, like baguette slices
Buttery, ripe avocadoes
Extra-virgin olive
Garlic cloves, halved
Red pepper flakes (Chipotle red pepper flakes if you can find them!)
Finishing salt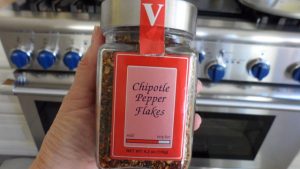 Steps:
Preheat the oven to broil or light a grill.
Peel and slice or cube avocadoes and set aside.
Grill or broil the bread until either golden or, if grilling, until a nice char forms.
Rub the toasts with the garlic.  Place your beautiful avocado slices on the toast and drizzle with olive oil. Sprinkle with finishing salt and a dash of red pepper flakes to your liking.
An unbelievably easy and fabulous appetizer!